Plants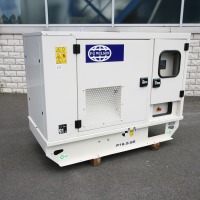 Lagernummer:

1201700
1201700
Machine Type:
Emergency Generator
Make:
FG Wilson
Type:
P16.5-6S
YOM:
2013
Control:
conventional
Origin:
Ireland
freight basis:
EXW, FOT
Storage Location:
Leipzig 5
Delivery Time:
immediately
Price:
on request
Technical Details

technical details
Rated capacity:

16 kVA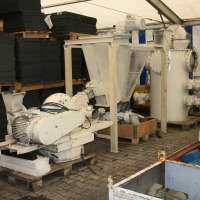 Lagernummer:

1210022
Jehmlich Mühle
Manufacturer: Brothers Jehmlich
Year of manufacture: 1993
capacity: 2,5t throughput performance
Type: record BT-ex made of regular steel
additional: anti dust filter
The mill is explosion pressure shock resistant up to 3 bar absolute.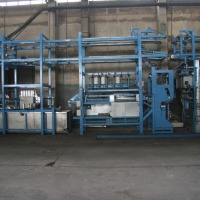 Lagernummer:

1210003
PLANT FOR CANDLE PRODUCTION.
The unit is applied for the production of parafin /stearin
candles ,after casting process with a high automation
degrees.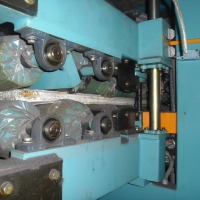 Lagernummer:

1210012
The plant is especially suitable for producing light laminated panels. The plant contents of a feeding system (conveyor belt) for the material, cutting system, profile system and an electronically control system. The plant has a length of 20m, width of 2,6m, height of 3m. The total weight of the plant is approximately 4,5 tons. The power consumption including the thermal output is 36 KW.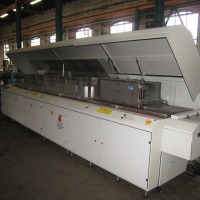 Lagernummer:

1300380
Soldering device for circuit boards (e.g. Type: SMD &/or Composite design) and drying SMD adhesive.
Soldering unit works with functions -->intake - flow - soldering - cooling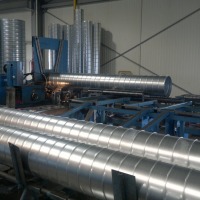 Lagernummer:

0100013
spiral duct manufacturing machine / spiral ducts for duct pipes
power supply 380V/50Hz/3 phase
Lagernummer:

A1201751
Steam turbine
further detail:
capacity : normal 560 kW and max. 820 kW
P1 64 bar
P2 11,5 bar
1N = 1500 Ampere
Generator Type DSG74-M1-4W; 1100 kVA; 400 V; 1588 Ampere
i.D.